Last Updated on by ThaiCuisine
Stir Fried Chicken with Cashew Nuts Ingredients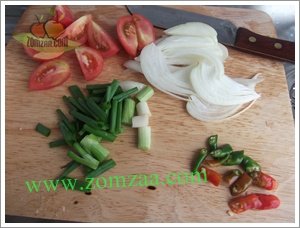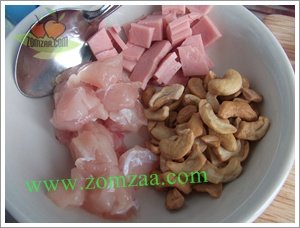 1. Chicken breast  300 grams
2. Fried cashew nut   ½ cup
3. Tomato  50 grams
4. Spring onion  1/3  cup
5. Cooking oil  2 tbsp
6. Fish sauce    1 ½  tbsp
7. Onion   1    small
8. Hum sliced     50   grams
9. Chopped garlic   ½ tbsp
10. Oyste   1  tbsp
Stir Fried Chicken with Cashew Nuts Directions
1. Fry the garlic in oil over medium heat until golden and fragrant, add the chicken and cook until done.
2. Add onion, cashew nuts , tomato , ham sliced, stir well.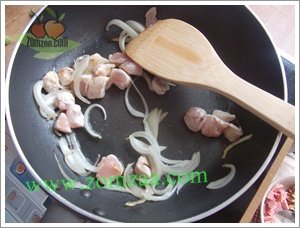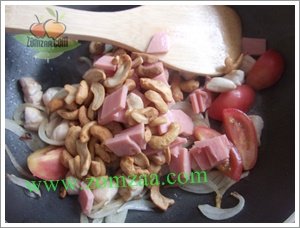 3. Add spring onion,  Season to taste with fish sauce and oyster , stir again. Turn off the heat.
4. Spoon onto a serving dish, garnish with spur chili before serving.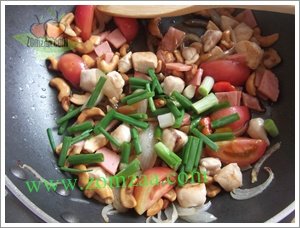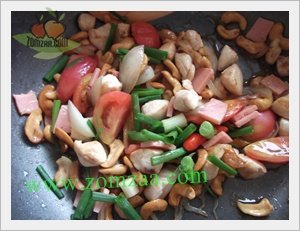 Stir Fried Chicken with Cashew Nuts